Motor fleet insurance can start with as low as 2 vehicles. Insurers have mini fleet policies that cover a range of 2-15 vehicles. We can then offer bespoke solutions for fleets of 16 and above with a range of insurers. We do have a specialism in haulage, covering a wide range of types and a variety of goods carried.
Fleet Insurance gives you the flexibility and peace of mind that you can not achieve when restricting drivers and cover on individual policies.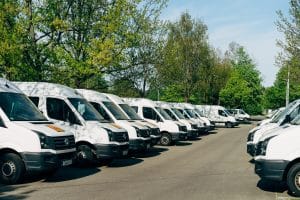 If you're interested in speaking to one of our advisers, please do not hesitate to get in touch via our contact form.