What is Car Dealership Insurance?
Car dealers range in size from small, local traders selling used cars to national franchises selling both new and used vehicles. No matter what the size of your business is, you've got investment in vehicles, property and staff to protect.
Car dealer's insurance is designed to look after these interests, providing levels of cover to fit the values of your stock, buildings, tools, equipment, machinery and more. Liability insurances can also be included, with a range of optional covers dependent on the needs of your business.
Allowing potential buyers to test-drive your vehicles, you'll need Accompanied Demonstration Cover, together with if you have employees you'll need employers liability insurance. You'll also need public liability insurance so that the people who visit the car dealership are covered in case of any accidents.
Our car dealership insurance will protect your vehicle stock, premises, tools and machinery with fixtures and fittings too.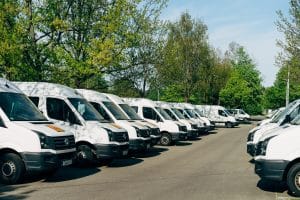 What cover do Car Dealerships have?
Typically, car dealerships will have a combination of the above covers. No two dealers are the same, though, so it's important to make sure your insurance cover is reviewed as you may be missing out on necessary cover.
Bollington has decades of experience in the motor trade, so we'll find an insurer from our panel that offers you the best combination of cover and competitive pricing for your needs. For larger businesses, our motor trade account managers can visit you to speak in detail about your needs, while smaller businesses can rely on our team of expert motor trade advisers for help and assistance.
What do new car dealers need to insure?
New car dealers are no different to dealers who have been around for years; everybody needs insurance.
If you trade vehicles without premises, you will need road risks cover as a minimum, building up to traders combined cover if you have business premises to insure, including some (or all) of the individual covers listed above.
In addition, JPM can offer tailored risk management solutions if required.
For expert advice and assistance in getting the right car dealer insurance, contact us on 0121 270 4800 or request a quote online.
If you're interested in speaking to one of our advisers, please do not hesitate to get in touch via our contact form.